Let's Define Our Terms
What's the difference between a logo and marketing artwork? Is a signature character different from marketing artwork? How is marketing artwork different from an actual poster or website design? Read on to see how Sinister Visions defines its individual services.
PLEASE NOTE: Graphics created for a website only ARE NOT SUITABLE for print usage. If you think you'll want to use the imagery from your website for print purposes like posters, coupons, flyers, etc., you MUST make this clear at the outset so that your marketing artwork / signature character can be created at a high resolution from the beginning. Otherwise, an artwork re-creation fee will be required. Additional information on this topic is available in the Frequently Asked Questions.
LOGO
A logo (aKA logotype) is a stylized treatment of text and sometimes accompanying graphic representation or symbol of a company name, trademark, abbreviation, etc., uniquely designed for ready recognition.
I graduated college in 1991 with a degree in graphic design and illustration; less than 5 years later, most of the techniques I'd been taught for creating the work I did were rendered obsolete by the advent of the PC and programs like Adobe Photoshop and Illustrator.
However, the concepts and theory about what constitutes good design work remain true no matter how you execute them, and it's with this in mind that I approach logo design.
In my opinion, a logo needs to work in plain black & white, with no frills, or it doesn't work at all. So that's where I start. Why? Let's say you want to have your logo engraved on glass or a trophy, or you want to do t-shirts but can only afford one color. I make sure that you're able to do that. Further, because of the software and file formats with which I build the base black & white logo (vector), you're able to size it down to an inch or up to 50 feet, without losing any quality at all.
Below are samples of logos created for various clients - the approved black & white version, and the final color version. Hopefully this will give you an idea of the process. You can see additional logo designs in the Sinister Visions LOGO PORTFOLIO.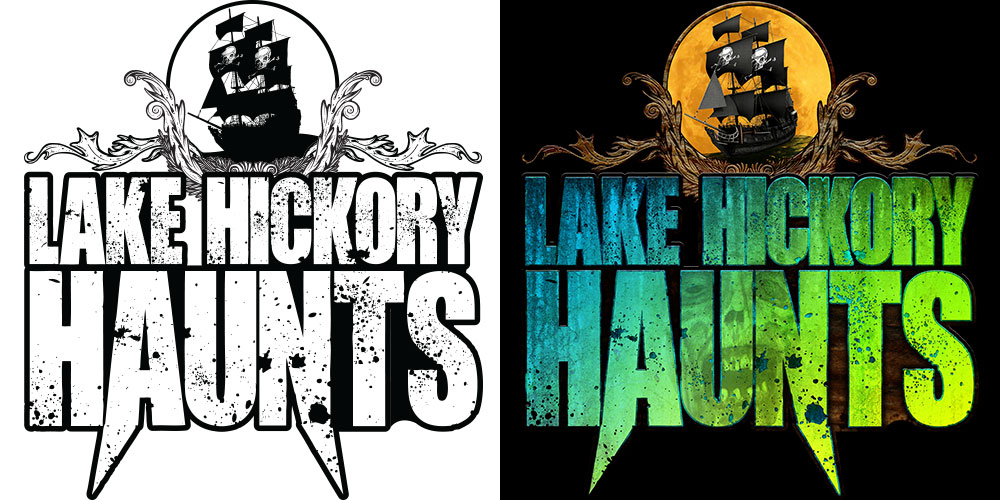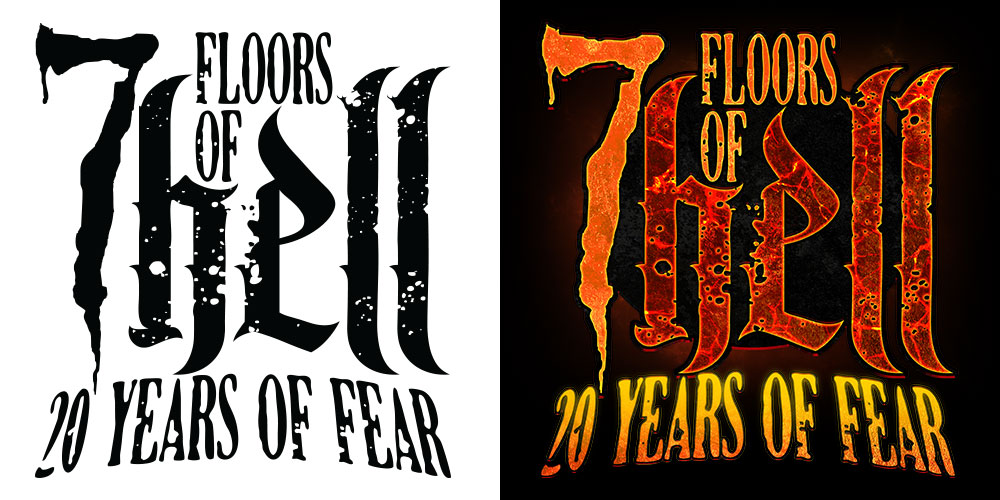 SIGNATURE CHARACTER
A Signature Character is a unique icon character that specifically represents your business, product or attraction. Disney has Mickey Mouse. McDonalds has Ronald. Sinister Visions can create a memorable Signature Character for your business or attraction. Need a psychotic clown? A deranged doctor? A wicked witch? No problem! SVi specializes in sickos and psychos!
Below are samples of signature characters created for various clients. You can see additional character designs in the Sinister Visions MARKETING ART & SIGNATURE CHARACTER PORTFOLIO.
Hand-Drawn Characters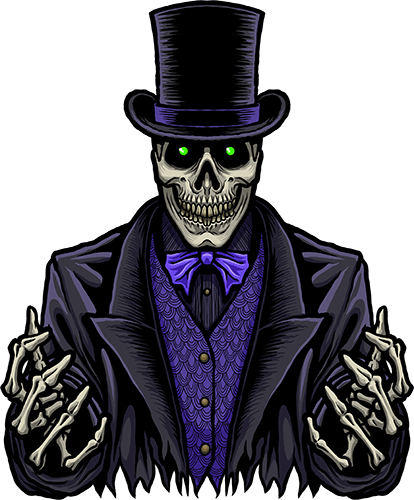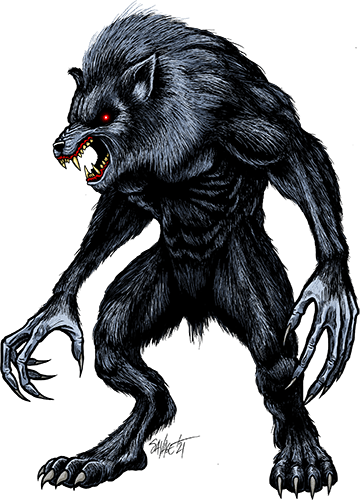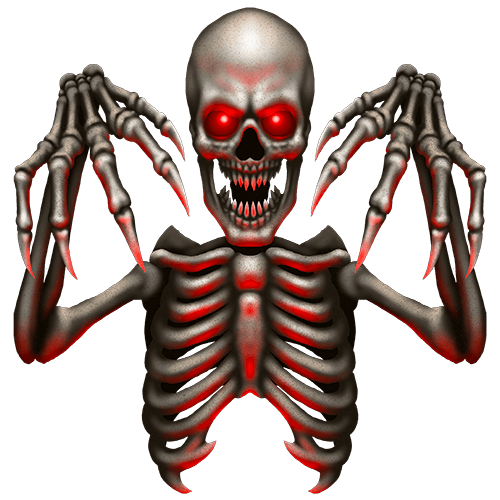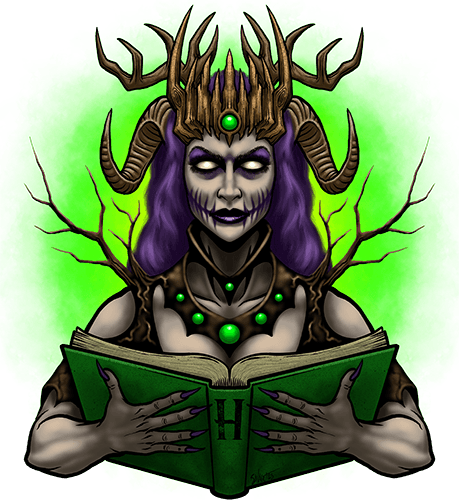 Photorealistic Characters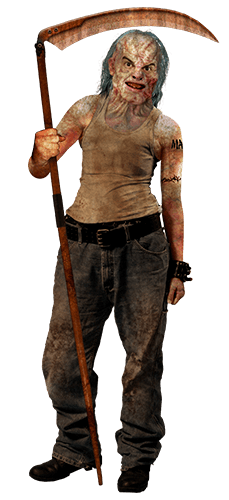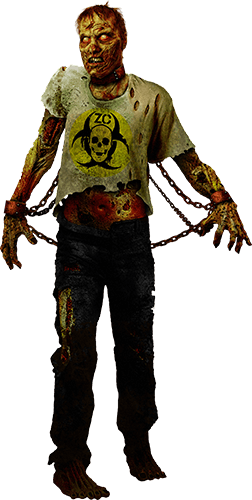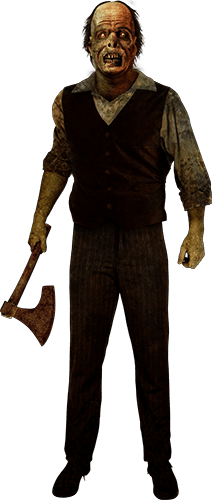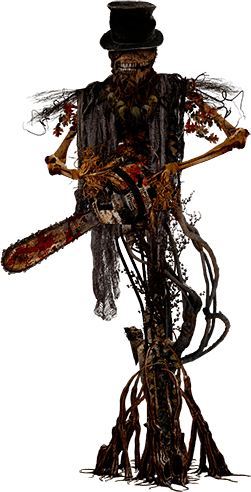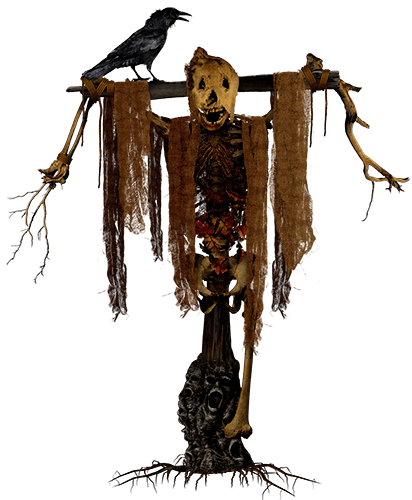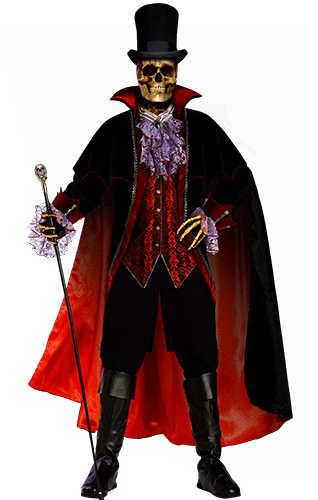 But what if you already have a living, breathing character at your attraction? No problem! Sinister Visions can work with you to create high-resolution artwork of your existing signature character, in multiple visual styles. Examples - These are all actual characters that appear at their respective attractions, rendered in a visual style of their choosing: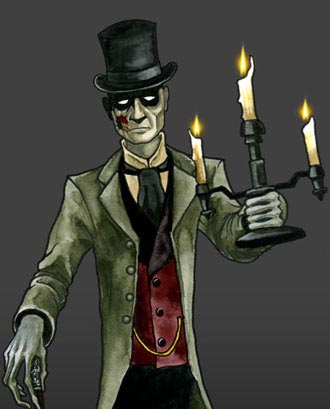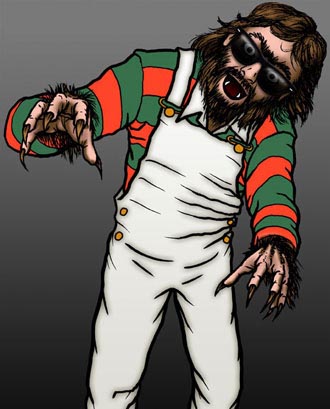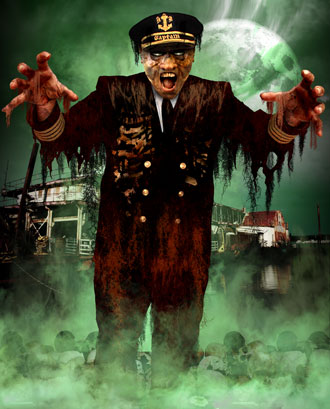 MARKETING ARTWORK
Marketing artwork is the imagery you'll use on your posters, flyers, coupons, tickets, website, t-shirts, etc. - the graphics that set the conceptual stage for your business, product or attraction; the things in your poster that aren't the logo or specific information.
Besides your company's logo, Sinister Visions can develop your marketing artwork as well, 100% original and custom to your specifications, and once paid for (as with everything else we do), you own it outright, and your marketing materials will be cohesive across the board. Further, your marketing artwork can feature your building or elements from your location.
Below are samples of marketing artwork created for various clients. You can see additional marketing artwork samples in the Sinister Visions MARKETING ART & SIGNATURE CHARACTER PORTFOLIO.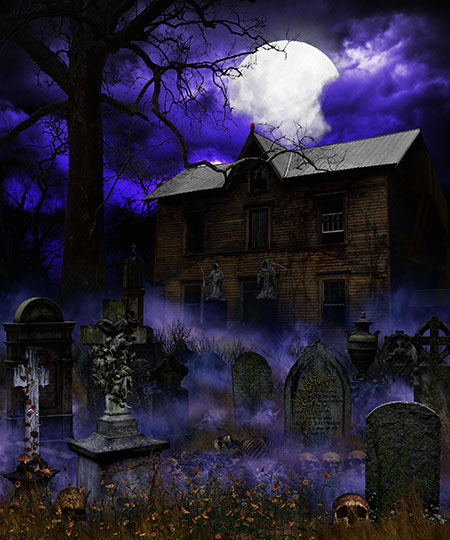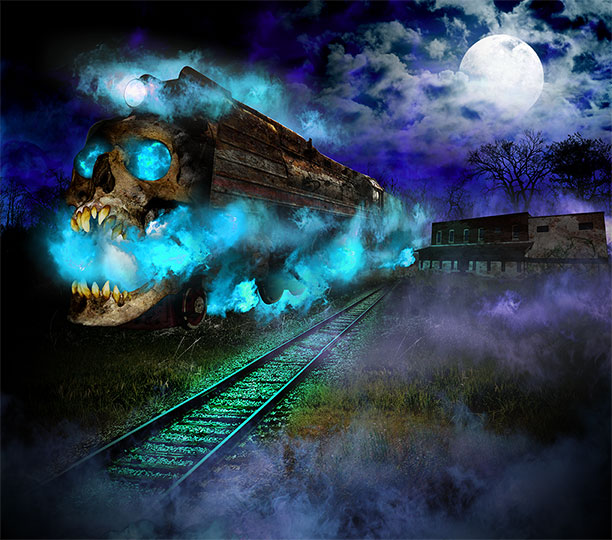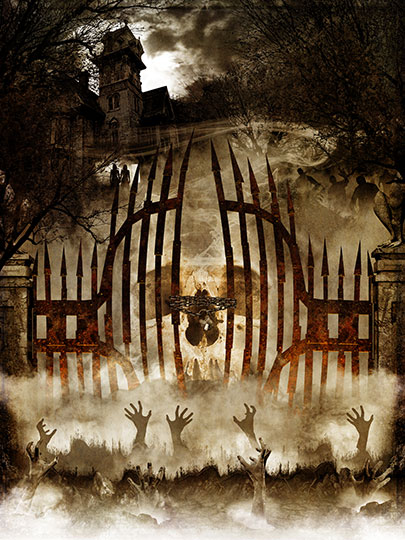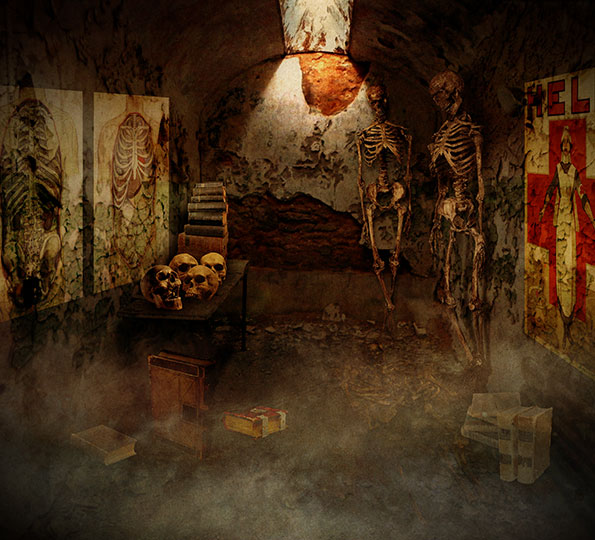 Real World EXAMPLES
Below are a couple of examples to give you an idea of the difference between a logo, marketing artwork, a signature character and how they all fit into a final printed piece or website.
Face Your Fears: Hotel of Terror
Logo, Signature Character & Marketing Artwork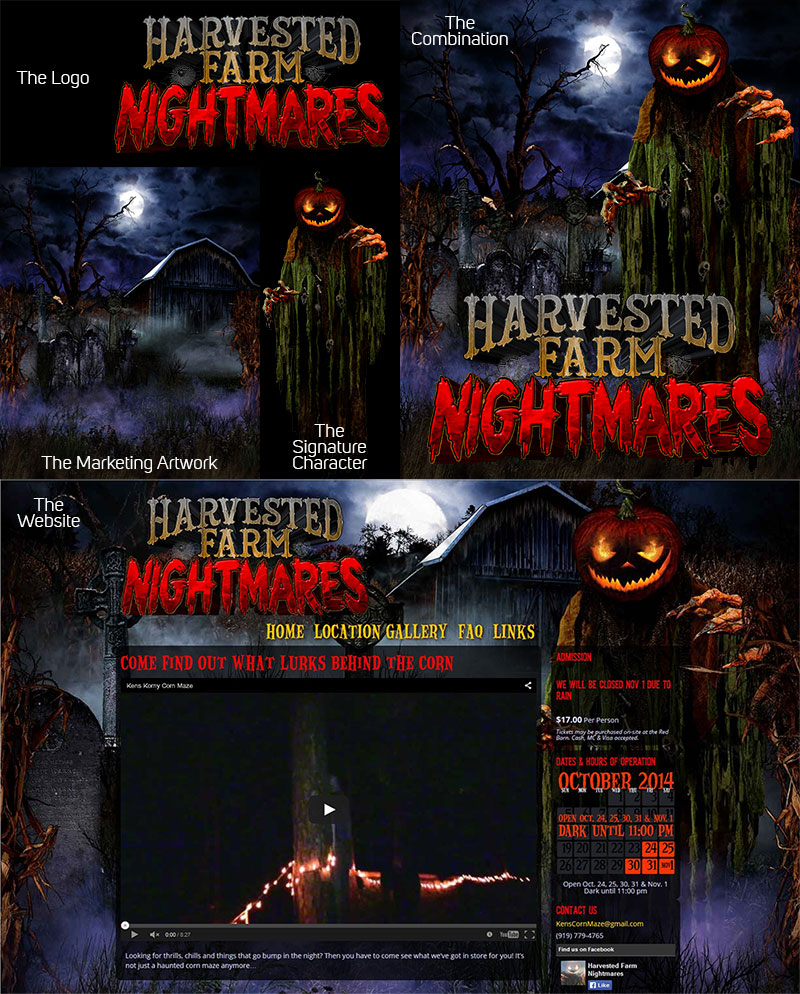 ---
The Fear Haunted House Presents: Zombie Containment
Logo, Marketing Artwork & Signature Character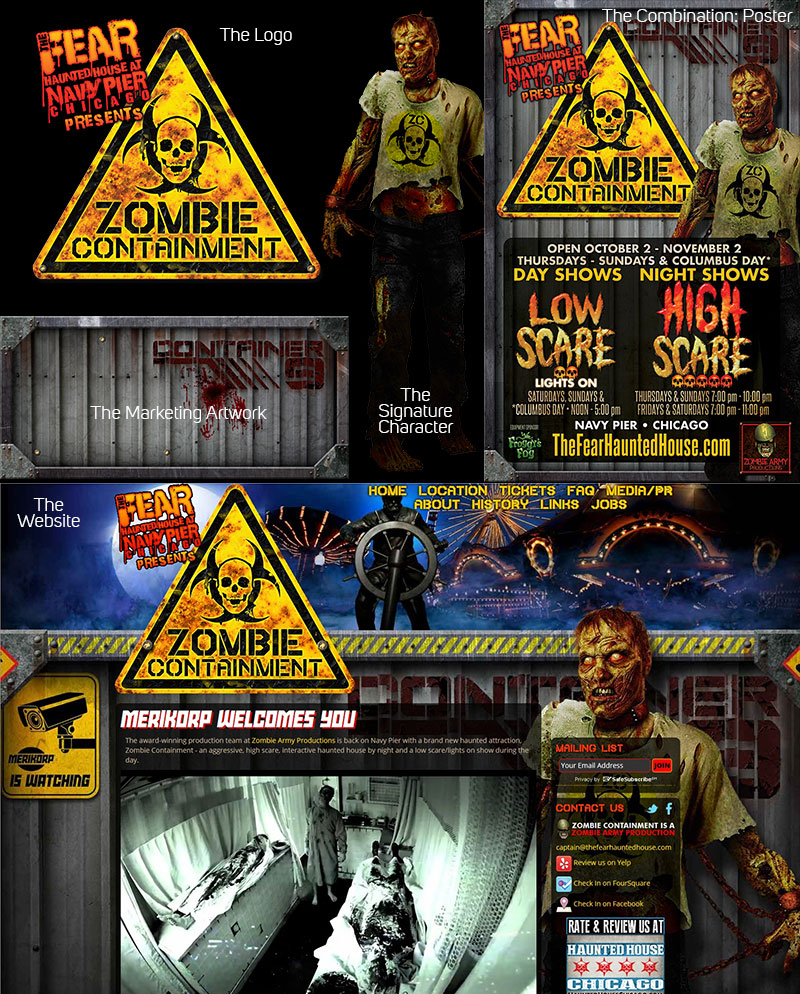 ---